Old/Dull to New/Shiny Floor✨
✅ Reliable Floor Polishing In Chennai
✅ 4.6 Star Rated by 720+ Customers
✅ Most Comprehensive Floor Polishing Service
✅ 100% Re-Work (No Questions Asked)
5 Reasons Why Choosing Service Square can avoid giving you a headache😓
| | Other Companies | Service Square😇 |
| --- | --- | --- |
| | | |
| Safe & Environment-friendly | | |
| | | |
| | | |
| | | |
What Makes Our Google Reviews Stand Out
Experience the Excellence of Floor Polishing
Discover the true essence of our Floor Polishing services through the genuine voices of over 720+ satisfied customers on Google. Each of these reviews represents a testament to our unwavering dedication and hard work, earned through providing impeccable service.
In these heartfelt reviews, our valued customers share their experiences, which resonate with warmth and sincerity
Experience the warmth and authenticity of our Floor Polishing services through the eyes and words of our valued customers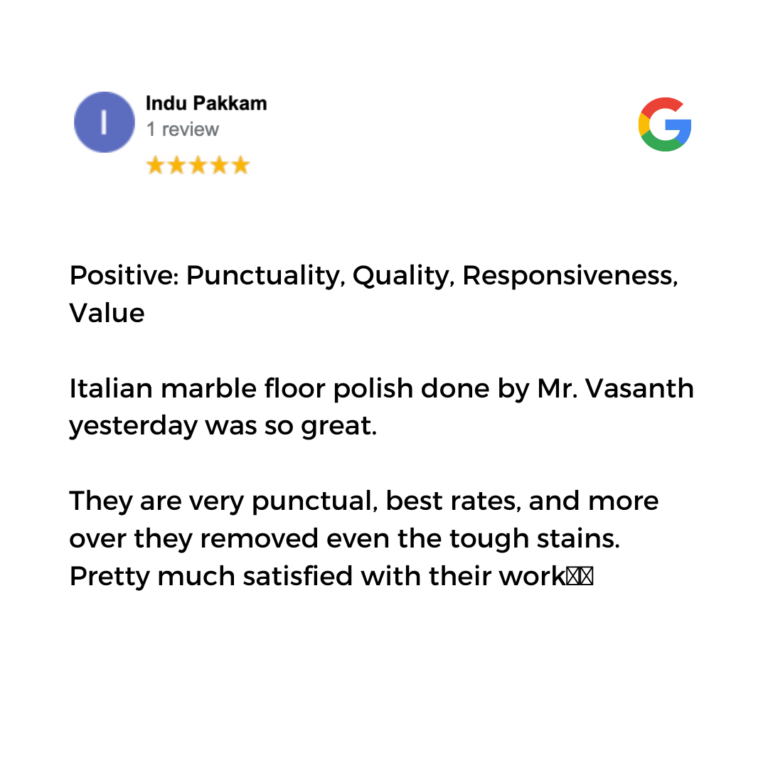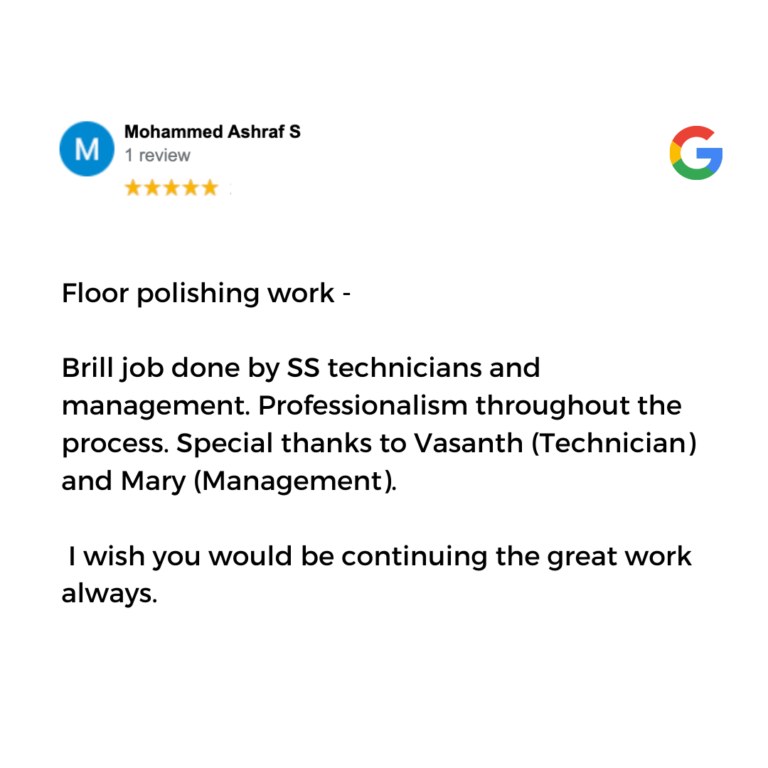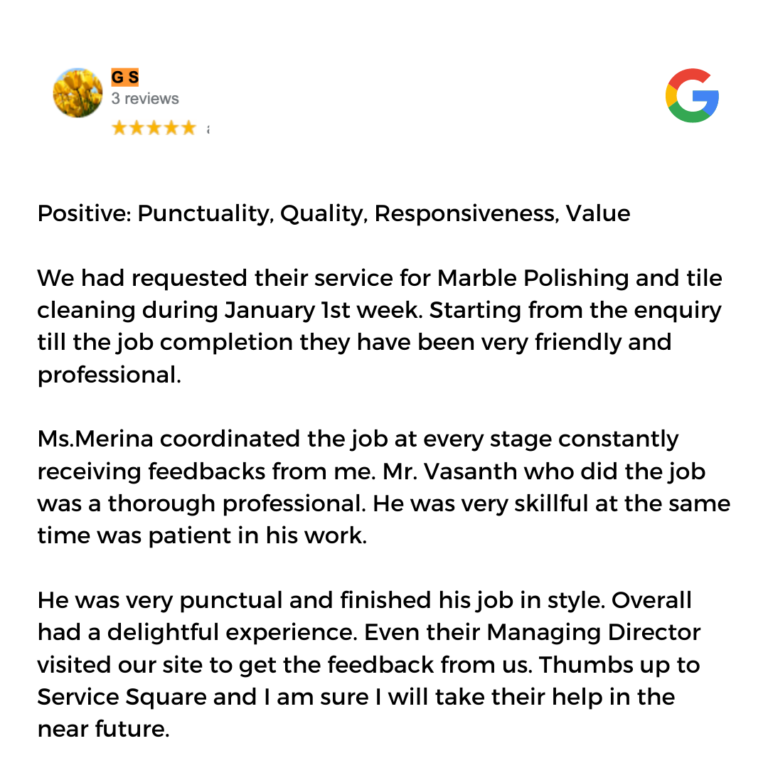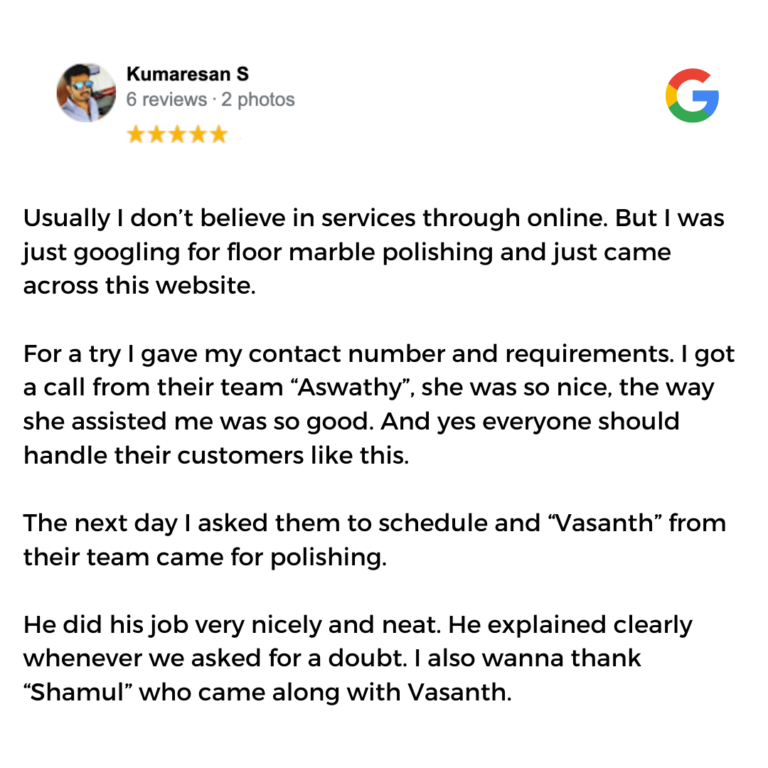 Fill the form our Team will
contact you 🙂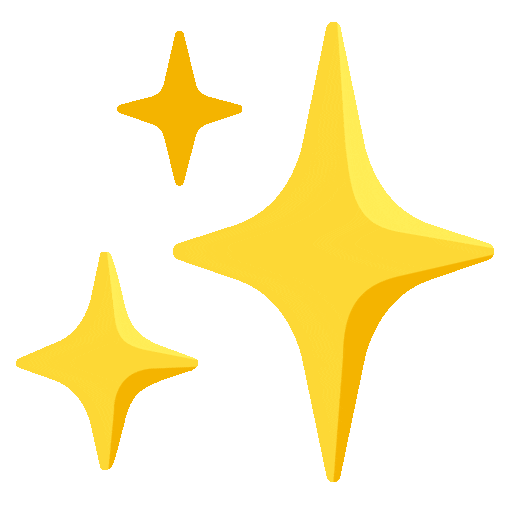 FREE Same Day Home Inspection
+
FREE Same Day Estimate
Floor Polishing Service Offered
Italian Marble Polishing | Indian Marble Polishing | Mosaic Floor Polishing | Tiles Polishing
Elevate the allure of your interiors with our comprehensive Floor Polishing Services. Our expertise spans marble polishing, mosaic polishing, and tiles scrubbing, meticulously restoring the pristine elegance of your surfaces.
With a commitment to precision and a dedication to enhancing your space, we bring out the innate beauty of each flooring type.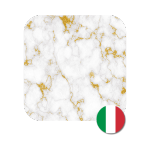 Whether it is the exquisitely patterned Italian marble or great Indian marble floors, our technicians will uncover beauty – you never thought existed. For good marble polishing technicians, polishing floors is as good an art as chiseling a statue out of marble.
When mosaic floors become dark with years of dirt and poor maintenance, polishing is the only way to get back the happy, bright and shiny look on them. Also, chipped portions on mosaic floors can be filled to a great extent.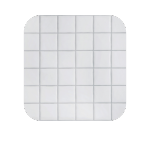 Tiles cannot be polished. They can only be scrubbed using a single disc machine. Scrubbing tiled floors can remove the dirt and dark patches on tiles to get back their brightness. Even the dark marks on grouting between tiles can be removed to a great extent – though not fully. Scrubbing is not such an expensive process, you will be happy to know.
6 compelling reasons Why Trust Matters for the Best Marble and Mosaic Floor Polishing
Investing in floor polishing is a big decision. What is the benefit of saving money
by going for cheap options, if, at the end, you don't get the finish you dreamed
of? Here's why prioritizing value over cost is crucial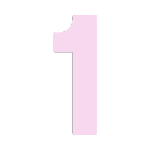 Sequential Process
Achieving an exceptional finish requires a meticulous step-by-step approach, using multiple polishing grids and pads to get a brilliant shine.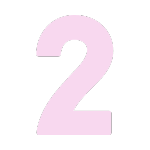 Quality Products
Different marble types demand specific polishing powders, compromising on product quality can affect the final outcome.
Skilled Technicians
Experience matters; only skilled technicians ensure a flawless, damage-free finish and preserve your floors' beauty.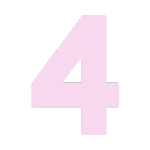 Accountability
Trustworthy technicians take responsibility, minimizing mishaps throughout the process.
Professional Alignment
When your values match our technician's, you receive a value beyond the price you pay.
Restoration Solutions
Expert technicians can restore stained floors, revitalizing their original beauty.
For impeccable floor polishing service, specializing in marble and mosaic polishing, trust our skilled professionals to deliver excellence beyond your expectations.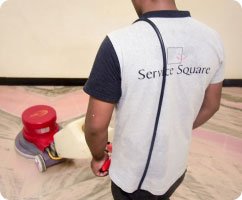 Floor Polishing Services in Chennai
Wear and tear take its toll on all types of floors and they become dull, dirty and get a brownish tinge. All the money spent on expensive floors seems pointless or even a waste. 
Marble or mosaic floors are porous by nature, so regular wear and tear with spills, particularly if they are acidic in nature, damages the shine or seal on the floor surface. Once the shine is gone, dust particles penetrate into the floors more easily. Once you see this happening, it is time for action – floor polishing.
Floor polishing can help you regain its brightness and shine. It is advisable to polish marble or mosaic floors at least every 5 years so that the floors retain their rich freshness.